Using Ice Cream as a Force for good with Jamie's Farm
June 06, 2023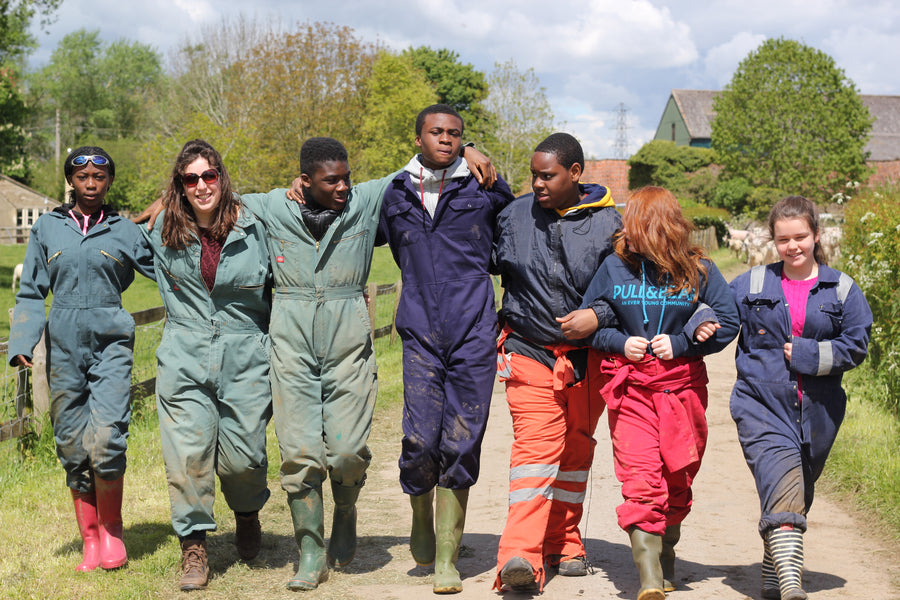 We are thrilled to announce an exciting charity partnership with our friends at Jamie's Farm.
Jamie's Farm, is a charity dedicated to supporting young people facing challenges and helping them build brighter futures. They offer a five-day residential program which immerses the young people into a different world, giving them new skills and the time and space to reflect and determine a new path for themselves. 
Dawn and Will Hawking, who head up the Marshfield team, have been friends with Jamie Feilden, who runs Jamie's Farm for more than 15 years and have always supported the local charity. However now, it feels like the right time to formalise the partnership and we have pledged to donate £15,000 to the charity over three years. 
We are hoping this will help make a greater impact than ever, using ice cream as a force for good, help with additional fundraising and raise awareness of the amazing work the team at Jamie's Farm are doing. 
The decision to launch official charity partnerships has been driven by our community, who earlier this year completed our Materiality Assessment. This was a survey asking what is most important to our community: our customers, suppliers, local residents and the Marshfield team. Three topics stood out: animal welfare, ethical farming and education, and so we have selected partners that are just as passionate about these themes as we are. 
Jamie Feilden, Founder of Jamie's Farm said "We are thrilled to have the support of Marshfield Farm Ice Cream over the next three years, at a time when we are working to reach more vulnerable children and young people with our transformational residential programme than ever before. We share a passion for regenerative farming practices and educating the next generation, and we are excited to share this with Marshfield's customers, enabling us to achieve greater impact together." 
If you are a DeliverMOO customer, you may have also noticed you're able to donate to Jamie's Farm at the checkout of our online shop. So far, from your donations alone, we have raised more than £50 in the past few months, so thank you for your continued support.
This June, Jamie's Farm are taking part in Champions for Children, a nationwide fundraising campaign supported by the Childhood Trust to double donations. This applies to all donations made to Jamie's Farm via their campaign page on The Big Give website, between 6th and 20th June. That means a donation of £30 becomes £60 and if you're eligible for Gift Aid, that's a total gift of £75!
To find out more about Jamie's Farm, please visit www.jamiesfarm.org.uk