2019 Christmas Countdown Competitions
December 02, 2019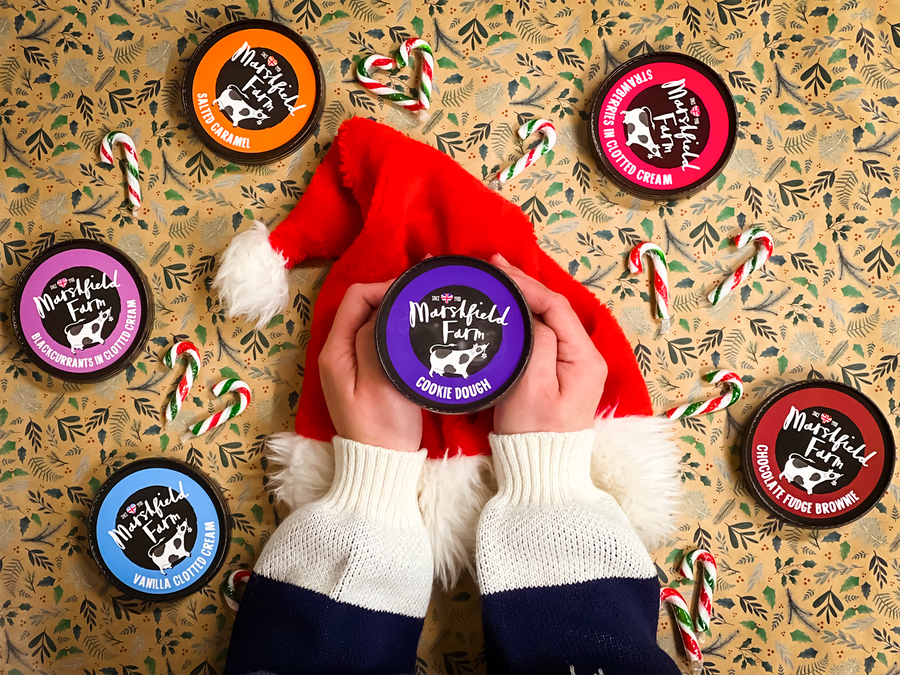 We are thrilled to be running our Christmas Countdown Competition series across social media again this December! Thanks to lots of local businesses close to the farm and some of our favourite customers too, this year we're giving you the chance to win more goodies than ever before.
To give you an idea of the prizes in store, here's a few of the companies we're working with this festive season. 
Make sure to follow Marshfield Farm on our
Facebook page
as most of our giveaways will be ran here. To keep things easy, all we ask is you LIKE and COMMENT on the post (within the time frame of the giveaway) to be entered. We will also be putting up reminders on our
Twitter
and
Instagram
pages to promote each giveaway as they launch throughout the month. You can find us on each platform by clicking through to the links above. Standard T&Cs apply and are listed below. Due to the range of prizes on offer this year, some giveaways may have additional restrictions and these will be noted on the original Facebook post.
The competition prize is as stated on the Facebook post, available on our official Facebook page (click through on this link).
One entry per person on each giveaway will be counted.
Unless otherwise stated, one winner will win the entirety of the prize.
All our winners are picked at random from an online generator after the competition closes. We will then announce the winner of the competition in the comments below the competition post soon on the day the competitions ends.
Due to restrictions on Facebook, we advise all entries like and follow our page, to receive a notification they have won the prize. If you do not, we can only mention your name in the comment, and you might not see this in time to claim your prize!
We want to organise the prize in time for Christmas, therefore the winner must contact us via direct messenger within 48 hours of winning to claim their prize. If the winner does not do so, we will pick another winner at random from the original pool of entries.