Welcoming bees to our farm!
September 22, 2021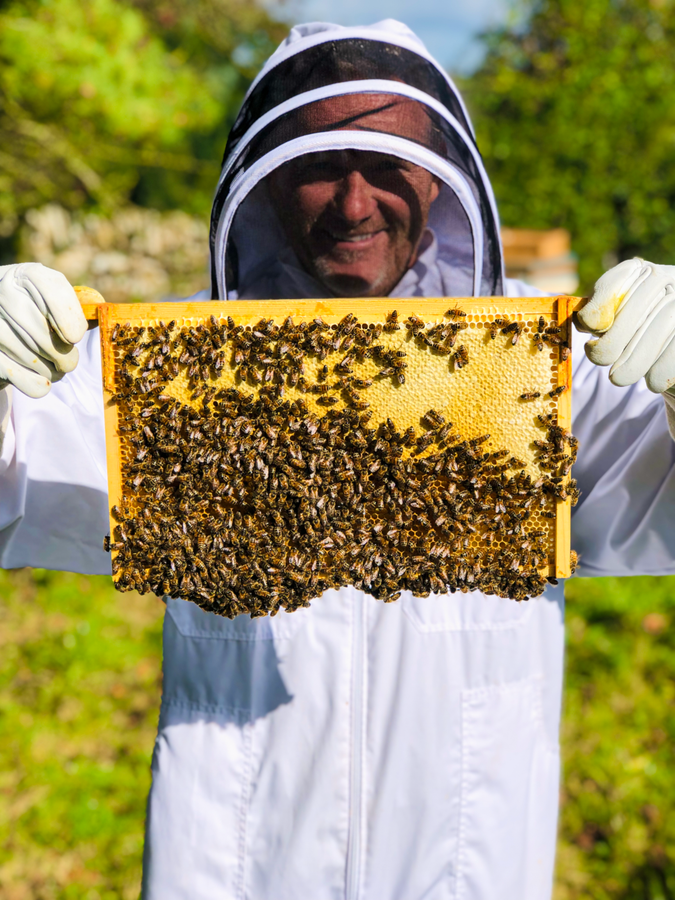 Our farm has suddenly become a whole lot sweeter ...
We are BUZZING with excitement to share the news that we've recently homed two bee hives here on our farm - that's around 20,000 bees!
Why are bees important?
Not only do we welcome these bees onto the farm to help fertilise our crops, these little pollinators will HUGELY increase and sustain our surrounding pastures' biodiversity.
Did you know?
Because of the complete absence of manufactured herbicides and pesticides, organic farms are havens for wildlife; on average, plant, insect & bird life is 50% more abundant on organic farms, creating homes for bees, birds and butterflies. With an abundance of organically farmed clover, brambles, hedgerows and wildflower verges across our fields, we're confident our bumbling friends will find a haven in their new habitat.
Did you know a single bee might only produce 1 - 2 teaspoons of honey in its lifetime?
It's safe to say we won't be collecting this for our
Heavenly Honeycomb
or
Honey & Stem Ginger Ice Cream
just yet. But we're very excited to share our ever growing sustainability story with you as they settle and thrive over the years.
Our Sustainability Story
Sustainability is a way of life for us here at Marshfield Farm. Discover more about our family farming story and how we work alongside nature to protect our environment on our Sustainability page.