Our new Milk and Fruit Pops
July 12, 2017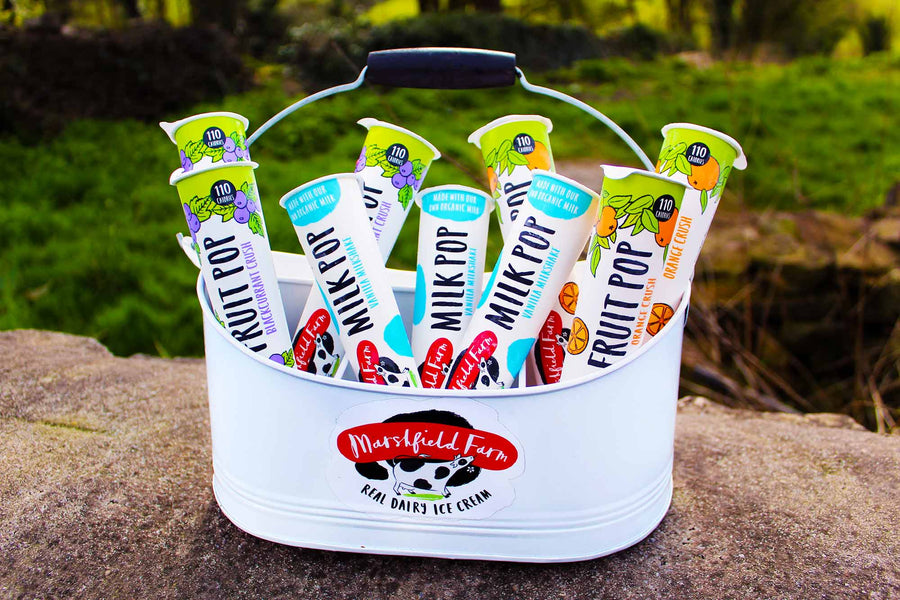 We've been having lots of fun in our factory over the last year creating a new addition to our Marshfield Farm family. We're very happy to introduce our expansion into Milk and Fruit Pops, the perfect complement to our flavour range!
Like all of our Marshfield Farm products, the pops are made on our organic family farm; we maintain the use of all natural ingredients and our fruit pops are suitable for vegans! Currently we have two flavours of Fruit Pops: Orange Crush and Blackcurrant Crush.
They are suitable for vegetarians, vegans and are gluten free. Fruit Pops contain no refined sugar and are made with real fruit juice for a refreshing treat. Our Milk Pop is made with over 75% of our organic milk and are flavoured naturally with vanilla bean seeds. They are slightly smaller than their fruity sister, but perfect for big and small hands alike! Our Milk Pop is suitable for vegetarians and is gluten free.
You'll find these popular items across our suppliers, and of course in our own parlour throughout the summer!