New 2021 Flavours!
March 29, 2021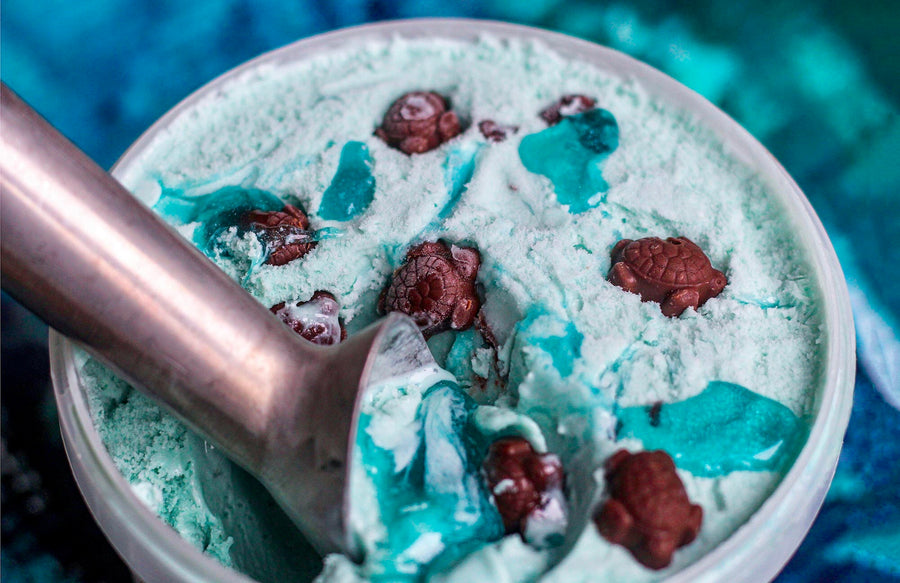 Here at Marshfield Farm, creating flavours for all the family is what we love to do.
Whether you're tucking into a tub at at home thanks to our DeliverMOO Home Delivery Service or enjoying a cone with the family at your local scooping parlour, we love that our ice creams create Marshfield Memories.
This year, we challenged our technical team to be creative with our scoops and they did not disappoint! You can find full nutritional flavour information on Our Products Page and linked on each flavour below.
Jelly & Ice Cream
Meet our NEW wibbly, wobbly, Marshfield Farm Real Dairy Ice Cream flavour ... Jelly & Ice Cream!
Just like the inspiration behind this nostalgic scoop, your tastebuds will be in for sweet treat with our new beautifully creamy, MILK flavoured ice cream.
We've swirled a strawberry flavoured shimmer ripple into every tub and then mixed in fruity flavoured jelly sweets through every scoop. Available in 5 Litre Scooping,
find full product information here.
Under the Sea
Sure to make a splash, say AHOY to our NEW Real Dairy Ice Cream flavour!
Raise a cone and dive into our NEW blue raspberry flavoured ice cream, swimming with chocolate turtles with a gooey caramel filling! To complete this scoop, we've swirled a blue raspberry ripple through the tub that just like the sun hitting the sea, sparkles in the light. Available in 5 Litre Scooping, full product information is available here. 
Something for all the family
Have you tried our Plant Based Ice Cream flavours? It's the range that just keeps growing here at Marshfield Farm and this year we're bringing two of our most popular Marshfield Farm flavours to life in our Plant Based flavour range ...
Plant Based Mint Choc
We are thrilled to welcome Plant Based Mint Choc to our flavour family!
With a smooth peppermint flavoured ice cream base, we've loaded our newest *made without milk* ice cream flavour with dark chocolate chips and a luxury think chocolate ripple.
Available in 1 Litre Tubs and 2.4 Litre Scooping.
Plant Based Strawberry
Sure to melt hearts, this is our new for 2021 strawberry flavoured ice cream alternative.
Suitable for a vegan diet, this strawberry flavoured scoop has with a sweet strawberry ripple and bursts of strawberry fruit.
Smooth, indulgent and full of our Marshfield flavour, now everyone in the family can enjoy a delicious Marshfield moment. Available in 1 Litre Tubs and 2.4 Litre Scooping.
Now the news is out on all our new for 2021 flavours, which scoop in our lineup has your name on?
Let us know on Facebook and Instagram and follow us online for all the news Straight From The Farm.