Plastic on the Farm
February 21, 2018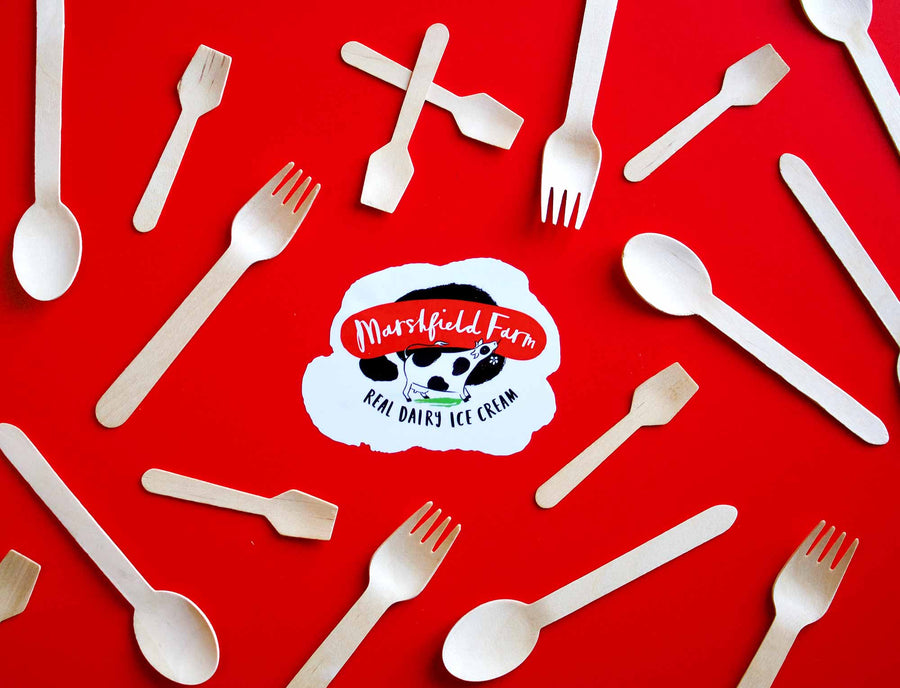 Plastic Reduction
Here at the farm we are concerned about the amount of plastic that is ending up in the sea and our beautiful landscape. Sustainability has always been at the heart of our Marshfield story and so we are currently working on ways to reduce the plastics we use.
Our branded packaging is all recyclable and, while we are putting pressure on our packaging company for alternatives to plastic, we buy packaging in bulk. By doing so it allows us to reduce the travel miles it takes to deliver our packaging.
However, because of this it will take a while for any changes to make their way through the system. We are also looking into coloured lids, as opposed to black lids, which are more widely accepted in recycling plants.
The first steps we are taking is in our summer ice cream parlour here on the farm. When we open at Easter we will be using wooden spoons and forks, we will also be trialling paper straws in our milkshakes and freakshakes. We're very happy to receive any suggestions and feedback in steps we can take to become more plastic friendly, and we already have plans in place for reusable items in our parlour.
We will be updating you throughout our journey but why not follow us on Facebook, Instagram, Pinterest and Twitter.
***July Update*** We're happy to say our parlour changes have been a success! Our wooden spoons and forks are here to stay as a permanent solution to using plastic spoons/forks in our take-away parlour items. We are also proud to announce we are no longer use plastic straws in our milkshakes/freakshakes, and have replaced these with thicker, more robust paper straws.
Additionally, we offer free water refills and we are in fact researching reusable cups that can be used not only for our shakes and sundaes, but can also be taken home.
As a company we are in the process of brainstorming further ways to reduce our plastic usage on the farm. We are in discussion with a local recycling company in ways to do this and we will keep you updated as we know more.