Real Dairy Ice Cream with No Compromise
October 12, 2018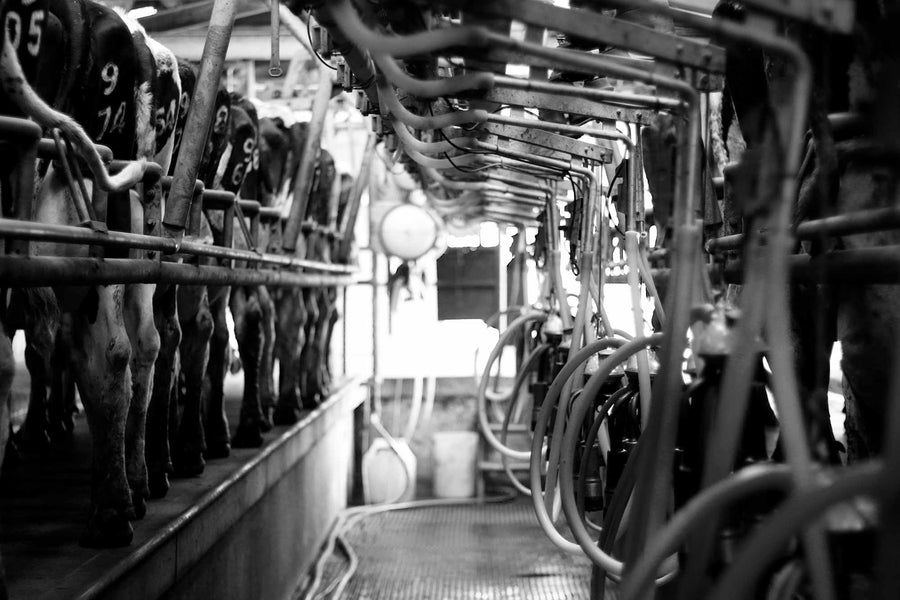 We've been making real dairy ice cream on our family farm for 30 years! Our story has grown over the years but we're proud that our dairy farming heritage remains strong in our company. The Hawking family have farmed the land since 1971 and Will began ice cream production in 1988.
All of Marshfield Farm Ice Cream production is made in converted farm buildings; originally when Will started making ice cream he worked alone in the small farm kitchen. A lot has changed since then and we love maintaining our farming roots. Our dairy farm dates back to Roman times and historians have found evidence of farming ruins dated to 1650 across the site.
As the years have gone on, the farm has expanded to hold 250 Friesian cows roaming across 1,100 acres of organically farmed land. Being organic means being self-sufficient; organic farming has a far smaller environmental footprint than conventional farming because there is no oil-based sprays or fertilisers in use; this allows us to develop a healthy, fertile soil by adding compost and manure to promote growth. 
Real dairy ice cream
Our herdsman and farm staff milk the cows twice a day, seven times a week; we have been doing so on our farm since February 1971!
One cow takes around 10 minutes to milk; in this time, our herdsman will also perform a routine health check on each cow and clean the udders.
The cows are milked in our milking parlour at 4AM and 3PM every day, with each milking taking around 2 hours.
Over 50% of every Marshfield tub is made up of our organic milk, with 60% of each base mix made from our organic milk.
The only milk you'll ever find in our ice cream is certified organic from our herd kept on the farm.
We always use local dairies for our double cream and clotted cream, British sugar from local wholesalers and small bakeries such as Hall Bakery for our baked inclusions.
We remain low on food miles as the milk travels only a few meters from the dairy to the on-site factory.
Milk is pumped into our factory where it is pasteurised (to kill bacteria), pumped through a homogeniser (which evenly distributes the fat modules in the milk throughout the product) and mixed with cream, stabilisers and sugar to create the base mix for every flavour.
We look forward to sharing our new Cow 2 Cone video with you in the new year and in the meantime, keep up to date with
life on the farm
and read our
history and story
here.