Spring on the Farm
April 09, 2019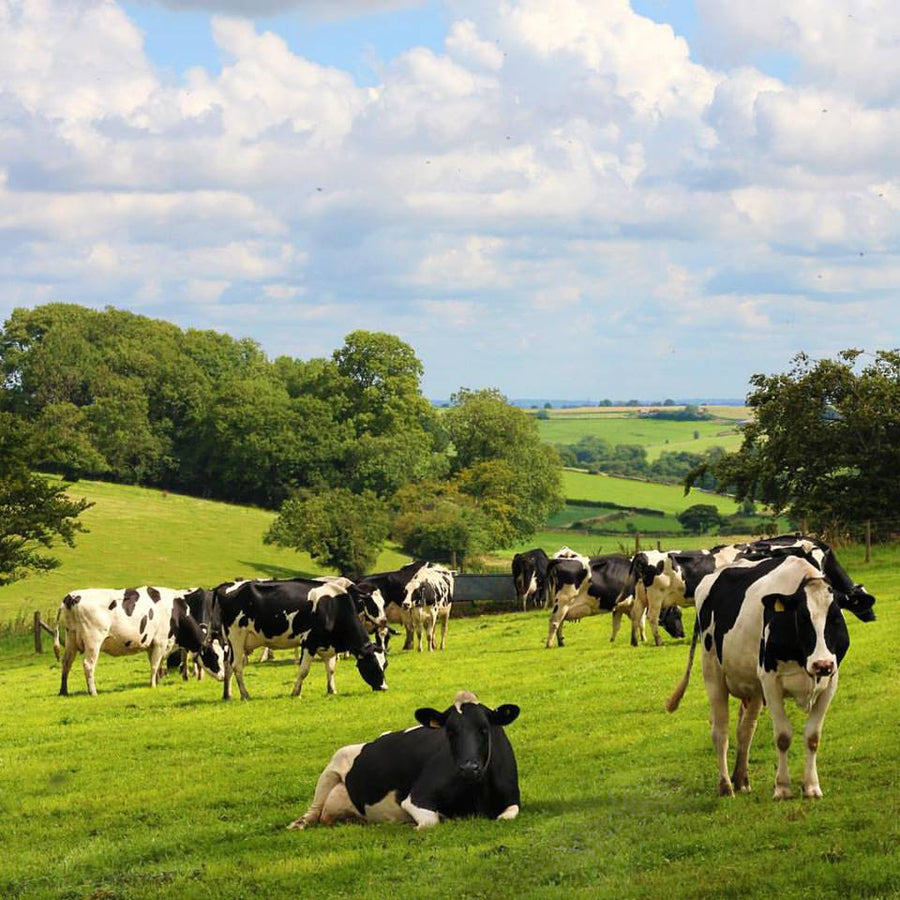 While our story has grown over the last 30 years, we are proud that our dairy farming heritage remains strong. Last week Rory captured this incredible footage for us of when the girls went back out onto our fields for the year. Press play on the video below to see his drone footage!
Every drop of milk that we use in our ice cream is from our herd of 250 Friesian cows. As a working farm, we maintain our farm fields throughout the year to ensure the farm land is fertile and the grass is nutrient dense. Less grass grows in the winter months and therefore if the cows were kept outside they would churn up the fields and be unable to take in essential nutrients and energy that fresh grass provides.
The farm lies on classic Cotswold brash that is very free draining; this means we're able to keep our cows outdoors for much longer than in other parts of the country. Dependent on the winter weather, our cows remain in the fields between March and November.
We farm our fields to organic stands - this dictates that cows are fed a grass-rich, GM free diet which is 60% grass-based and for us this means that our cows graze on over 1,100 acres of organic land throughout the year.