Ice Cream Lollies
September 22, 2017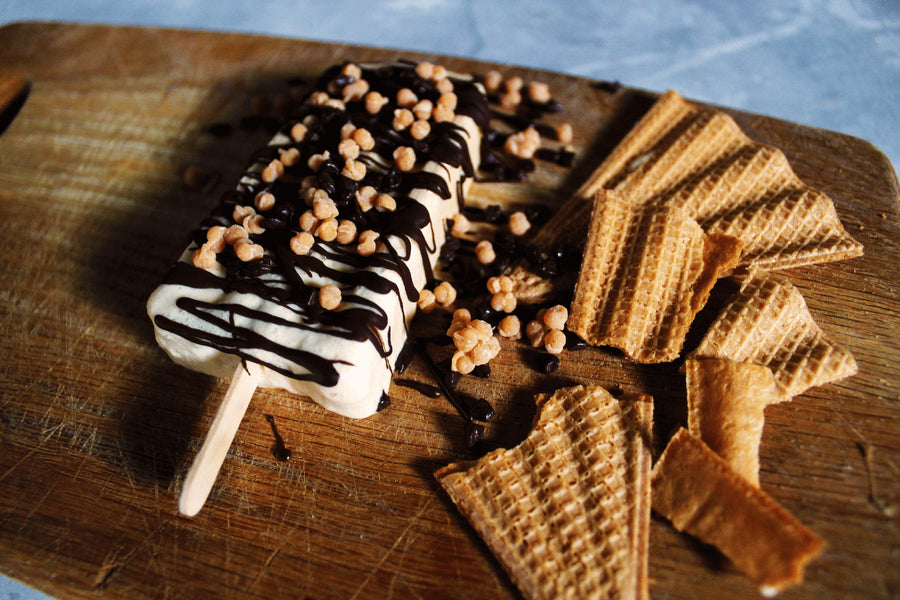 These Ice Cream lollies are the perfect evening treat, and an easy recipe you can get the kids involved with. With
over 30 Marshfield Farm flavours
to choose from, get creative and make your perfect lolly. Have you ever noticed your ice cream gets crystals? This is due to a temperature shock as the ice cream defrosts and refreezes (so don't leave your tubs out for too long!). Therefore the easiest and most successful way to create these lollies is to keep the ice cream as cold as possible at all times.
Ingredients
For four lollies you will need:
3 scoops of ice cream
4 lolly moulds
4 lolly sticks
Method
The method is very simple, just scoop your ice cream directly into your lolly mould and poke a stick in! Make sure you leave enough of the wooden handle out for big and small hands to hold onto.
Pop your lollies back into the freezer for an hour or two to make sure the stick is secure.
When it's time to remove the pops from your moulds, gently run warm water across the plastic to loosen the lollies from the moulds and pull.
Follow our basic method above and have fun with your flavours and toppings. Why not hide frozen fruit in your lollies for a special surprise? Or create an ombre look by filling half your mould with one flavour, then filling the remaining space with a contrasting coloured flavour! Go crazy with decoration! We love running the lollies through melted chocolate and pouring an abundance of goodies on top. Here's a quick list of possible toppings to dunk and sprinkle your lollies in: white and milk chocolate, Nutella, peanut butter and other cupboard spreads, freeze dried fruit pieces, popping candy, crushed nuts, toffee pieces, broken biscuits, coconut shards, sugared candy, mashed up cereal and, of course, coloured sprinkles. Make sure you show us your creations across social media by tagging us in your posts! Have fun.