50 Year Career Dedicated to Farming
August 09, 2022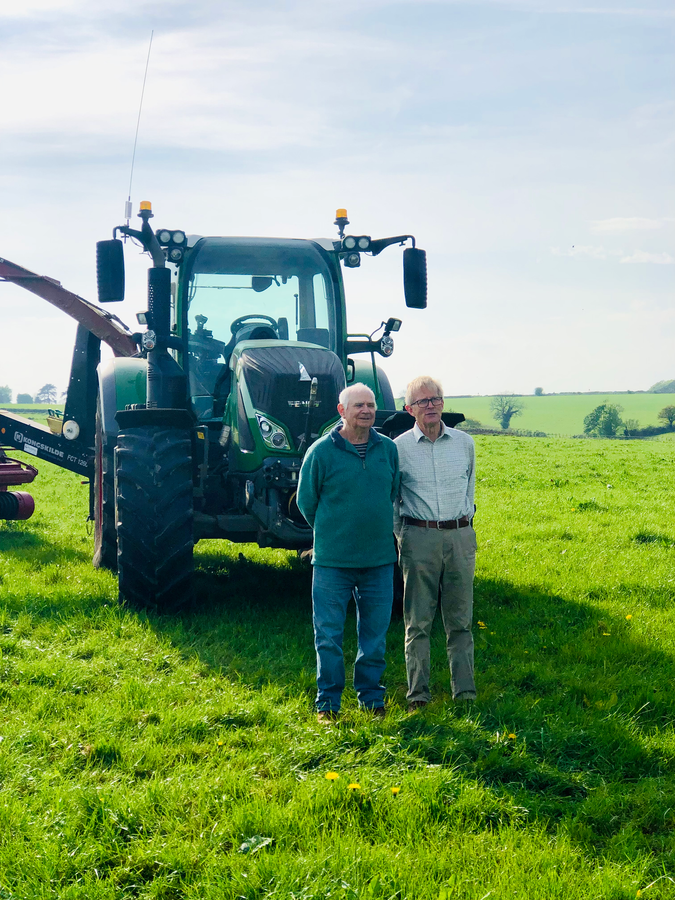 The celebrations just keep on coming this summer and this time we are raising a cone to one of our own!
Today marks an important anniversary for our longest standing member of the Marshfield Farm Team. Since he first started in 1972 at the age of 21, Richard Elcock has seen many ice cream seasons and lots of changes here on the farm, but one thing that hasn't changed is his passion for farming and his dedication to Marshfield Farm.
Back in 1972, there were only 35 cows in our herd grazing 300 acres of land, one herdsman and several Youth Training Scheme students, trained by Rich himself. In 1999, our farm became Organic, and we now have a herd of 250 cows grazing over 1,100 acres and over 60 members of staff. Much of this is thanks to the hard work and dedication of Rich.
Over the years, both Rich and Will have seen first-hand how the farming world has changed.
"At every stage he has helped build up this business and has always taken the initiative when we have made dramatic changes. His input has been phenomenal" Will Hawking, Owner and Founder of Marshfield Farm Ice Cream. 
Technology has become a huge part of the everyday running of the farm, something that Rich finds a little confusing at times. "I have no problem driving these machines – I just have to get someone from the younger generation to set up the computer first and it takes a little while to trust the tractor will do what it has been programmed to do!"
Rich has also helped train the next generation of farmers, with Rich's son Robin now working here at the farm too. "I tell them they've got it easy today." Back before tractor cabs were the norm, Rich remembers wearing a bobble hat, a scarf over his mouth and an overcoat on his legs to keep the dust out. "They don't know themselves today with their cabs and air conditioning!"
Despite all the new methods of farming and technological advances, Rich believes that the biodiversity here at the farm has remained the same over the last 50 years and believes that farming is in a much better place.
"We have found our feet here at Marshfield, but everyone is having to change their ways now. We are under pressure from the public and we should be doing more to show farming in a more favourable light – there are so many good points about farming that should be highlighted and would go a long way to helping the public understand where their food comes from and how important British agriculture is – especially today with all the is going on in the world."
Rich is not only our longest standing member of the team but has also played an integral part in making our farm and business what it is today. So, after five whole decades of dedication, we'd like to say a huge congratulations and endless thank you to Rich for 50 golden years at Marshfield Farm!