Awarded Best Trade Supplier!
June 10, 2022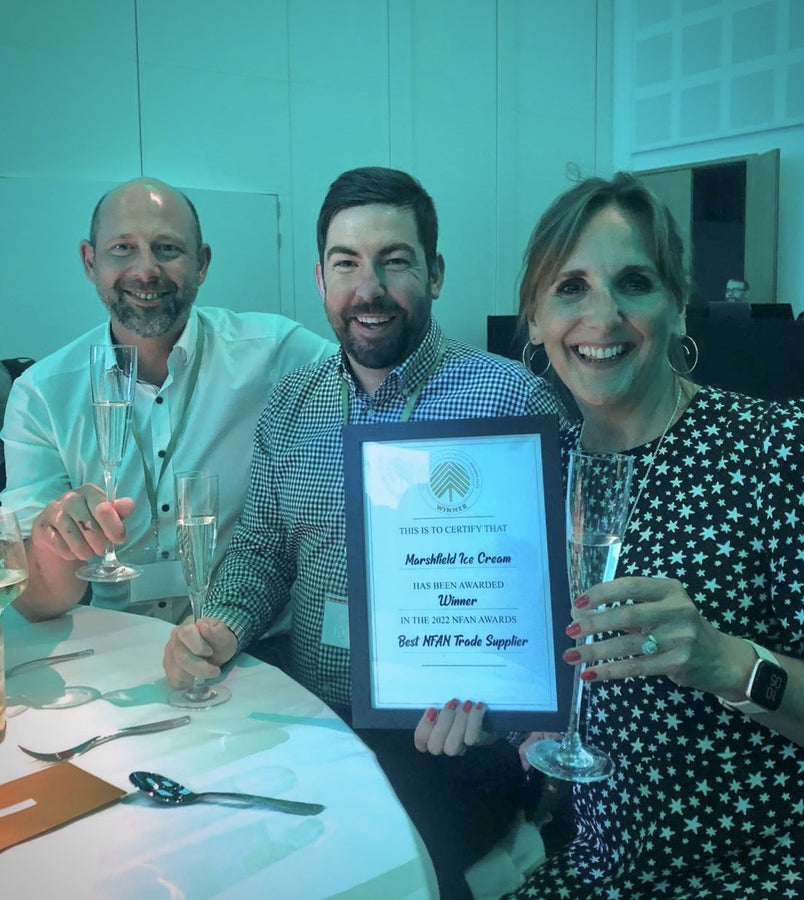 We are honoured to share the news that we've just won the award for *Best Trade Supplier* in the 2022 National Farm Attractions Network Awards.
As proud members of NFAN for over eight years, this new award is a testament to our farming roots and the one-stop-shop service & support our trade team provide. Thank you to the NFAN committee for this award and our fellow NFAN trade customers who supported our entry!
Find out more about the National Farm Attractions Network on their website: 
www.farmattractions.net


Here's Dawn, Dan and Dan toasting the occasion at last night's ceremony - but luckily for us all, our new
Strawberry & Champagne Sorbet
will do quite nicely to celebrate too ...