Corporate Gifting Ice Cream
July 30, 2021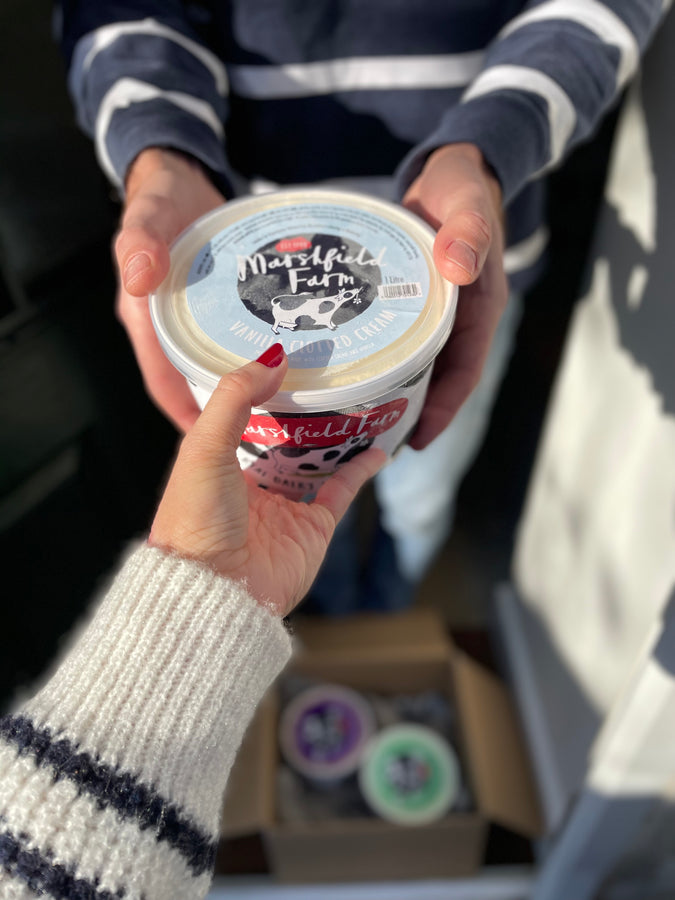 Give the gift of ice cream!
Are you looking to treat your team to a freezer full of ice cream? Or how about an extra sweet surprise delivery to your office? Our team would love to help you create some Marshfield Memories and thanks to our Corporate Gifting package, it's never been easier!
Corporate Gifting
Thanks to our National Delivery service, we can POST our ice cream anywhere in the country. Get in touch with our friendly team and email home@marshfield-icecream.co.uk to find out how we can tailor a package to your needs.
Office Drop
For those closer to the farm (that's Bath, Bristol, Swindon and South Gloustershire!) we'd love to send our DeliverMOO Drivers to your business with a sweet treat. Please email us with your location and time frame so we can help!