From Cow to Cone in 24 hours
June 24, 2019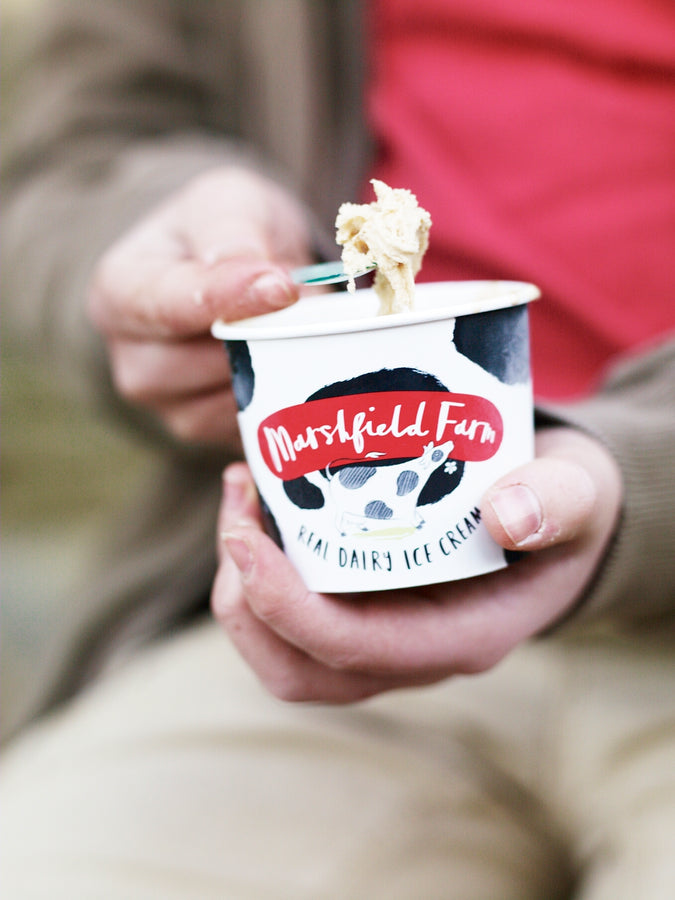 We are very excited to share with you our NEW Cow to Cone video!
Did you know that we've been creating multi award-winning ice cream on our family farm just outside of Bath for over 30 years?! Every scoop of Marshfield Farm ice cream is made with over 50% of our own fresh farm milk from our herd of 250 British Friesian cows.
From the 4AM early start in our milking parlour, to creating sensational new recipes in our factory, making the very best real dairy ice cream is a way of life for us at Marshfield Farm. Watch the video on the screen below or just search 'Marshfield Farm, Cow 2 Cone 2019' on YouTube. Make sure to play with the sound on to get the full farm effect!