Going for GOLD in 2022!
May 17, 2022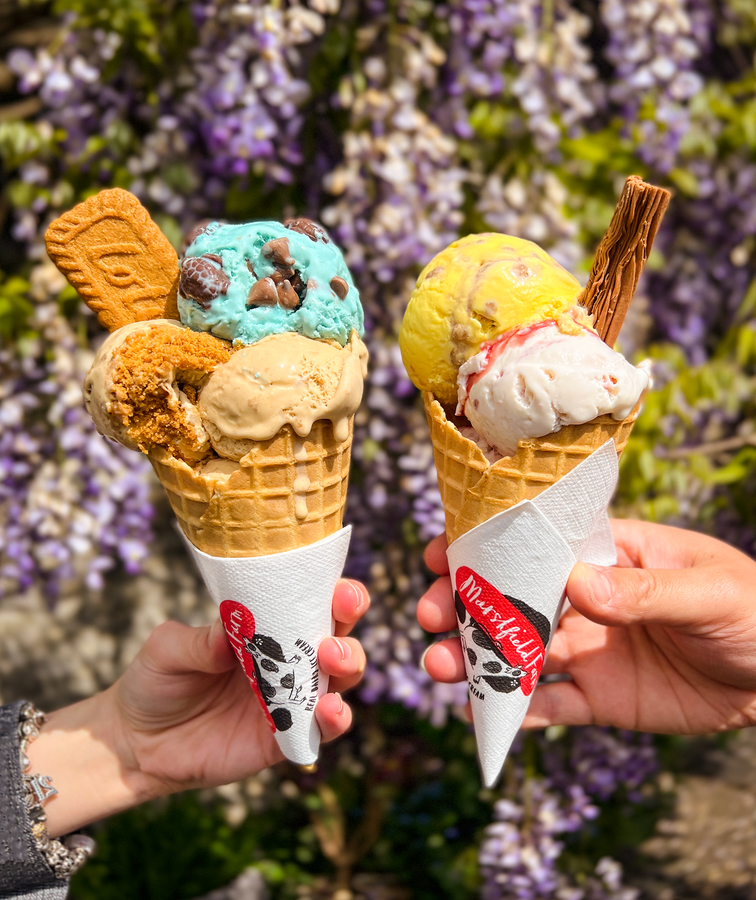 We are absolutely thrilled to announce our Marshfield Farm flavour range has just scooped up not one, not two, not three ... but FOUR new GOLD Awards in the 2022 Taste of the West Awards!
Caramelised Biscuit Ice Cream
NEW for 2022, our Caramelised Biscuit is most definitely melting hearts. This is our take on the famous biscuit spread: speculoos flavoured real dairy ice cream made with bucket-loads of speculoos spread and a speculoos crumb! 
Funky Banana Ice Cream
An oldie but a GOLDie, it's true that the judges went bananas for our Funky Banana Ice Cream.
Raspberry Ripple Ice Cream
COMING SOON (and already a winner), our team have worked their magic on an old classic, and with a few recipe tweaks, we cannot wait for you to try our NEW Raspberry Ripple Ice Cream recipe, ready to be launched later this year! 
Under the Sea Ice Cream
And last, but by absolutely NO means least, we cast the rod out and they took the bait. Our caramel-filled, chocolate covered turtles are swimming into the leader board with another GOLD award for our Under the Sea, blue raspberry flavoured ice cream!
Can you spot your favourite flavour in our line-up?
Find all our award-winning flavours on Our Flavour page, and find a stockist close to home to fill up your freezer with our Where To Buy Map!