Great Taste Award-Winner!
October 12, 2019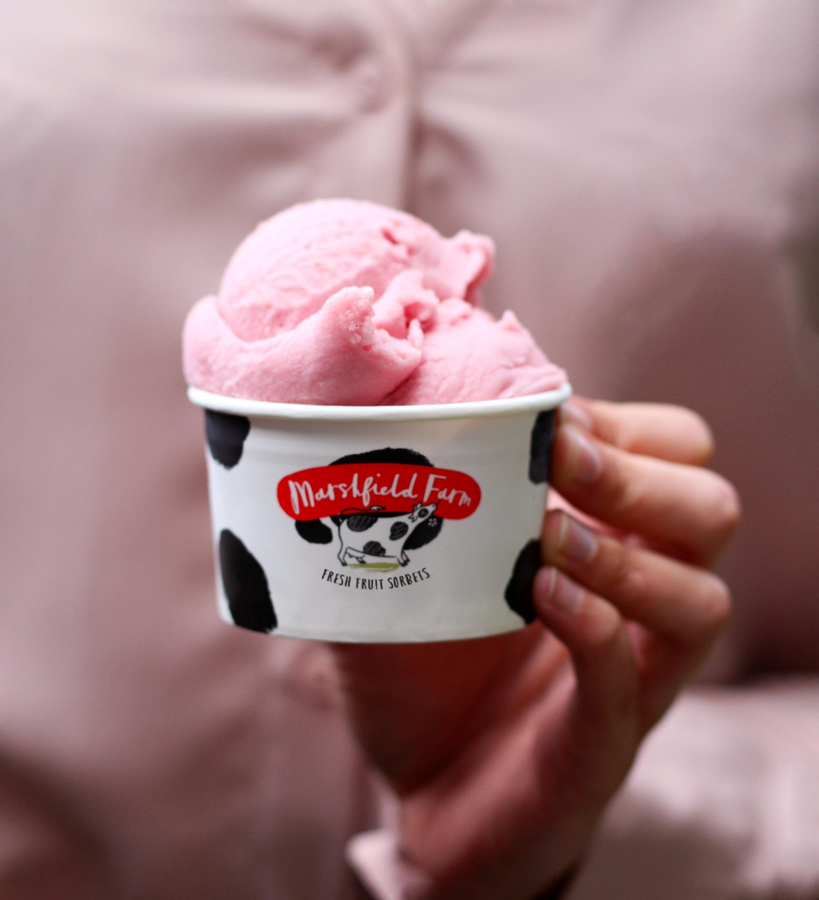 About the Great Taste Awards
Every year we enter this highly respected award ceremony and we are thrilled to have gained another award-winner in 2019. If you're not familiar with this award-body, we've included an about below or you click through to
The Guild of Fine Foods website on this link:
Great Taste is the world's largest and most trusted food and drink awards.
Putting your food or drink to the test with our panel of over 500 experts is a quick way to get honest, straightforward and impartial feedback from chefs, buyers, food writers and retailers. Whether your product receives a 1-, 2- or 3-star accolade, Great Taste stars are highly respected seals of approval.
And 2019's Winner is …
We are incredibly chuffed to have received TWO STARS for our Raspberry Sorbet. Our real fruit sorbet is made with lots of raspberry pieces and the water we use in our sorbet range is taken from our own fresh farm spring.
Here's some of the judges comments:
"Fabulous soft pink with a huge raspberry aroma … A lovely colour gives way to a beautiful fresh flavoured sorbet. The sweetness level is perfectly balanced to allow the fruit to zing … Very refreshing and very delicately handled - we do find the combination delicious"
If you've never tried this flavour before, now's your excuse!