We have only gone and got three stars!
July 28, 2016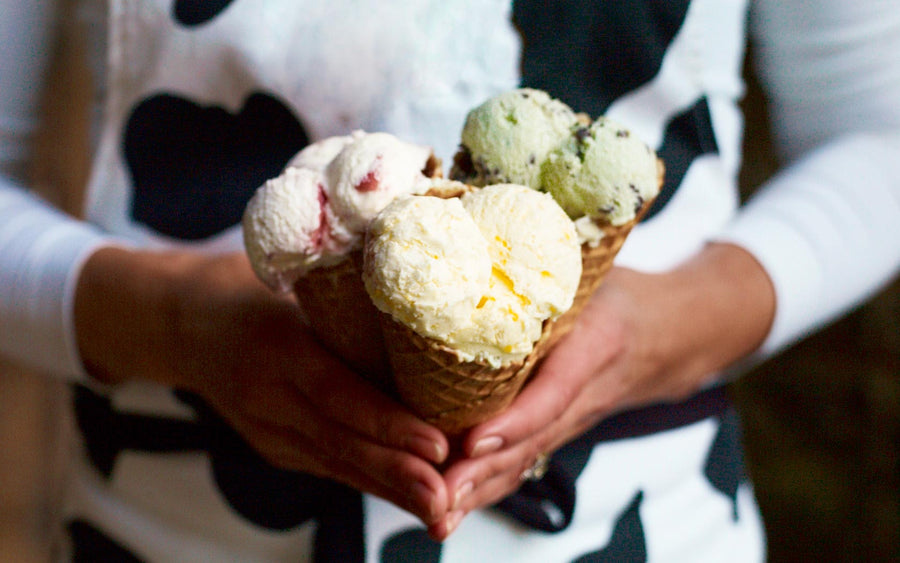 We are extremely pleased to announce that we have won two Great Taste Awards (2016).
Chocolate Fudge Brownie
Marshfield Farm's Chocolate Fudge Brownie ice cream has won a Great Taste Award! But did you know this double chocolate ice cream is tumbled with a generous smattering of Chocolate Fudge Brownie pieces from Marshfield Bakery? So not only did we win this award, we get to share the celebrations with our neighbours!
Vanilla Clotted Cream
Next up, our Vanilla in Clotted Cream ice cream has won 3 stars, (yes! 3 stars) in the awards. This is the first ever Marshfield flavour to be granted such a prestigious award! It means the flavour will be re-judged with all the other 3 star Great Taste winners to be in with a chance to win 1 of 50 golden fork awards, celebrating the very best products.
Thank you for everyones continuous support with our Marshfield flavours; we are off out now to give the girls an extra treat after milking.