Marshfield Farm Christmas Update
December 18, 2017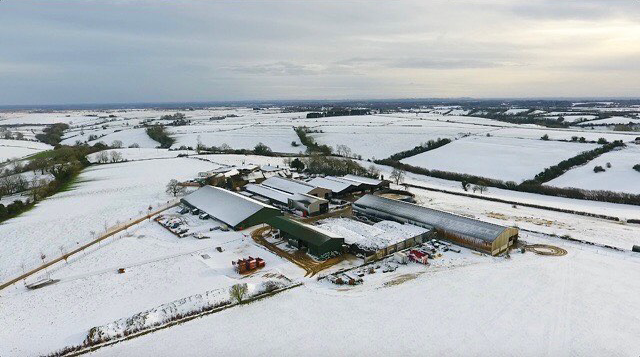 Merry Christmas from Marshfield Farm! At this time of year you'd think ice cream would be far from people's minds: but in fact, it's quite the opposite.
With our Brandy and Clotted Cream the perfect side to your Christmas puddings, and so many warming flavours to scoop up high in your festive sundae's, we know it will hit just the right spot.
Ice cream isn't just for summer – in the last few months we've been compiling a list of recipes for many occasions… Did you spot our three Halloween Freakshakes in October? We saw many of you recreate our Decapitated Gingerbread Man Freakshake, but our favourite on the farm was the Spooky Spiderweb Shake made from our Mint Choc Chip ice cream. You can easily create these at home using leftover bits and bobs in your cupboards – just stay creative, go big and keep an eye out for our Marshfield Top Tips on each recipe post.
Over Christmas grab a 500ml or 1 litre tub of some of our heartier flavours for the centre of your festive tables. Our most popular scoops over winter include Rich Clotted Cream, Chocoholic Heaven, Salted Caramel and Blackcurrants in Clotted Cream. See our suppliers map to find out where you can get your tubs locally.
If you're not already following us across our social media platforms, you can find us on Facebook, Instagram, Twitter and Pinterest. Throughout December we've been giving away a whole host of spectacular prizes from some of our favourite suppliers on Facebook. From Farm Shop Hampers to pantomime tickets, mince pies and many family passes, we're chuffed to be sharing some extra magical gifts just before Christmas. We've still got a couple of prizes to give away, so head over and get involved...
From everyone at the farm we wish you a magical Christmas, and we hope everyone is celebrating their way into the new year.