Meet our NEW Christmas Flavour
November 16, 2021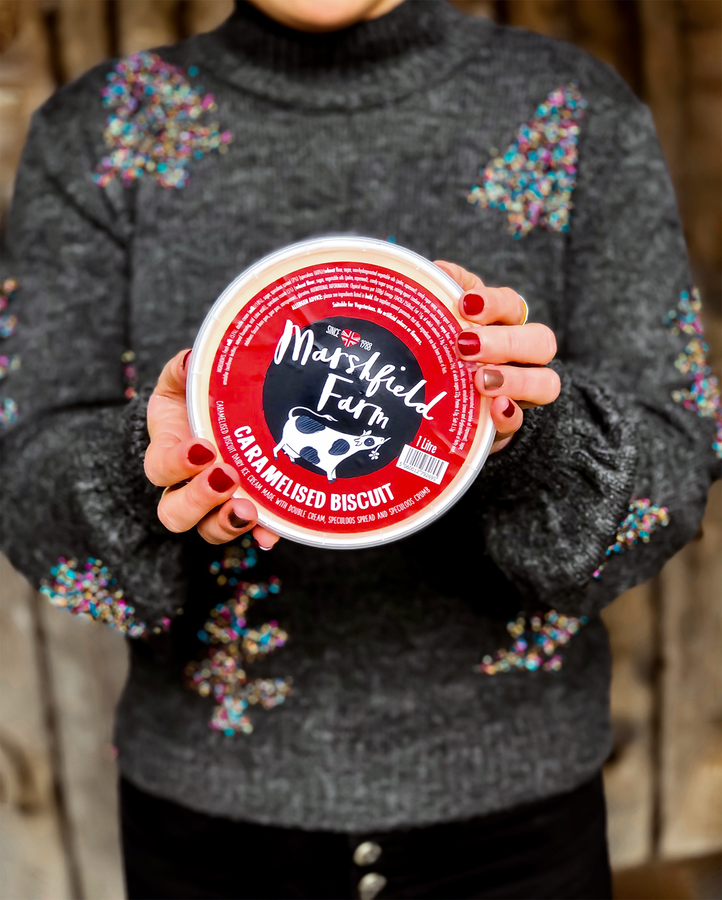 The Christmas countdown has begun!
Are you ready to celebrate with our brand new festive flavour?
New for Christmas 2021, we're lighting up the night with our Marshfield Farm Caramelised Biscuit Real Dairy Ice Cream.
If you've never tried this famous speculoos biscuit before, think warm cinnamon spice with a smooooth hint of caramel … and we've spooned bucket loads of speculoos spread into each and every ice cream mix!
Finished with a hearty sprinkle of spiced biscuit crumbs in every scoop, it's sparks all round here on the farm.
Find full allergen and product information on our flavour page.
Where to Buy
Now available in 1 Litre tubs and 5 Litre scooping (plus a very limited run of 500ml tubs available in our Seasonal Tub while limited stock lasts).
If you're a new or existing trade customer interested in our new Caramelised Biscuit flavour, please fill in our trade enquiry form for more marketing materials.
Now all that's left to do is grab your spoons and dig in!