New Flavours for 2020!
February 20, 2020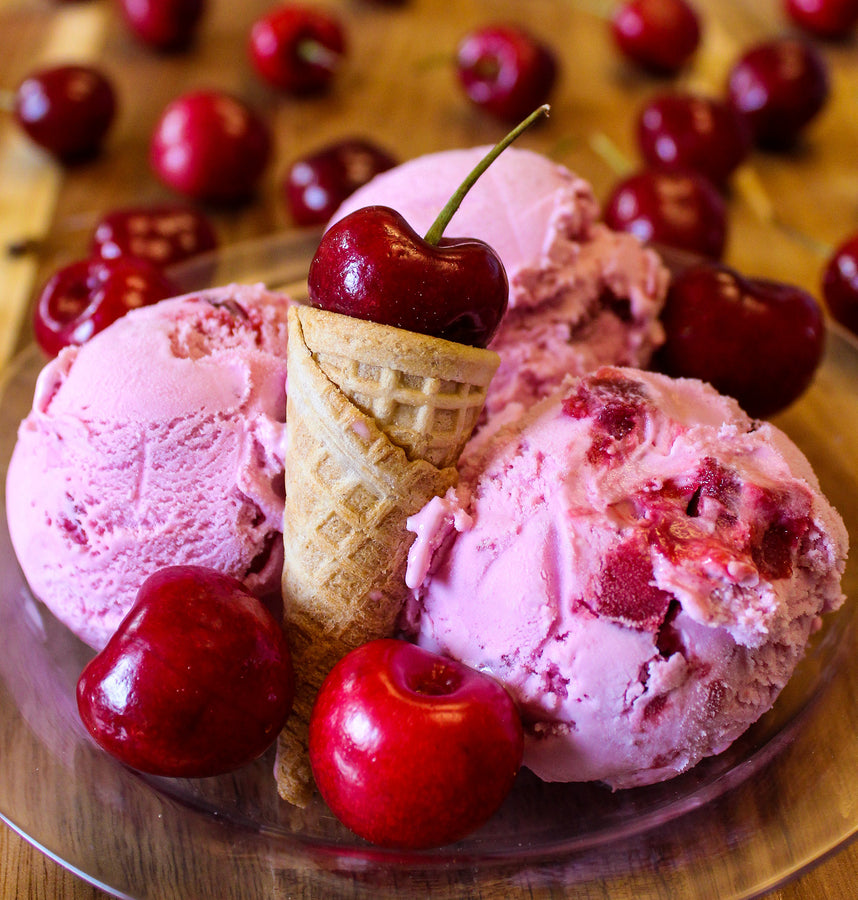 We're very excited to announce the release of four new flavours into our Marshfield Farm family.
Introducing ...

Very Cherry Ice Cream
This cherry flavoured ice cream is made in our luxury double cream ice cream. We've then swirled in a cherry ripple and added real black cherries to every tub! This cherry ice cream is bursting with a sweet and fruity flavour and definitely worthy of the
Very Cherry
name.
Available to buy in 4 litre and 5 litre tubs
Cookie Dough Ice Cream
Visitors to our farm parlour might recognise this scoop, but after a few tweaks, our new ice cream recipe is better than ever … Introducing,
Cookie Dough ice cream
to our official 2020 flavour offering! We've flavoured this ice cream to taste like one GIANT cookie. That's right, this indulgent flavour is made in a biscuit flavoured ice cream mix, we've then added milk chocolate drops and LOTS of chunky cookie dough pieces!
Available to buy in 4 litre and 5 litre tubs

Plus something a little different ...
Introducing our NEW Marshfield Farm Plant Based ice creams. Our incredible plant based ice creams are smooth, indulgent and full of our trademark flavour. Now everyone in the family can enjoy a delicious Marshfield moment. Our plant based range features a new logo to distinguish the range as different to our real dairy ice cream.
Plant Based Vanilla Ice Cream
As we've removed the milk in this ingredients list, our Plant Based ice cream range is made with coconut oil and chicory root for a smooth, creamy texture. Our Vanilla Plant Based is flavoured with vanilla bean and natural vanilla flavouring.
Available to buy in 125ml, 1 litre and 2.4 litre tubs

Plant Based Salted Caramel Ice Cream
We can tell this new, indulgent flavour is going to be a big hit! This Plant Based ice cream has a salted caramel flavour base and includes a luxury salted caramel ripple.
Available to buy in 1 litre and 2.4 litre tubs