New Plant Based Ice Cream Tubs
June 29, 2022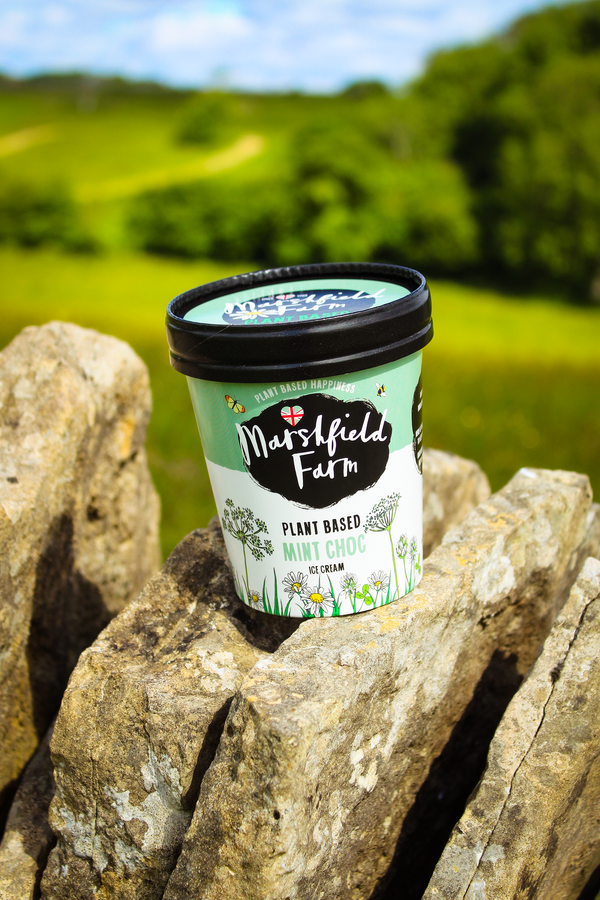 Over the years, our Plant Based Ice Creams have grown from strength to strength. As a family business, we wanted to make sure everyone in the family could enjoy a delicious Marshfield moment - and so in 2017, we developed our first non-dairy ice cream. Fast forward across the years and we're proud to have four Plant Based Ice Cream flavours available to enjoy. Historically, these have been available for traders to scoop onto cones, however this year, we are incredibly proud to invest in two new retail tubs in our flavour range. 
Meet our new 500ml tub: Plant Based Mint Choc
Our Plant Based Mint Choc Ice Cream is a Taste of the West award-winning mint flavoured ice cream with chocolate chips and a thick chocolate ripple. Made without milk, this flavour is suitable for a vegan diet. 
Our Retail range of tubs are available at independent farm shops, stores and markets; you'll never find our tubs in national supermarkets. Find your nearest take-home tub supplier on our
Where to Buy Map
. 
Welcoming Plant Based Salted Caramel to our mini tub range! 
Not only is this our best-selling Plant Based flavour, it's also our biggest award-winner, scooping up both Great Taste and Taste of the West Awards.
You'll notice our new 125ml tubs feature a card lid; we're very proud to say all of our 125ml tubs are now being packaged with a card lid and wooden spoon! This means you'll soon see this change in your freezers and on-the-go as we run through existing stock.