Scoop's Ice Cream for Dogs
May 14, 2018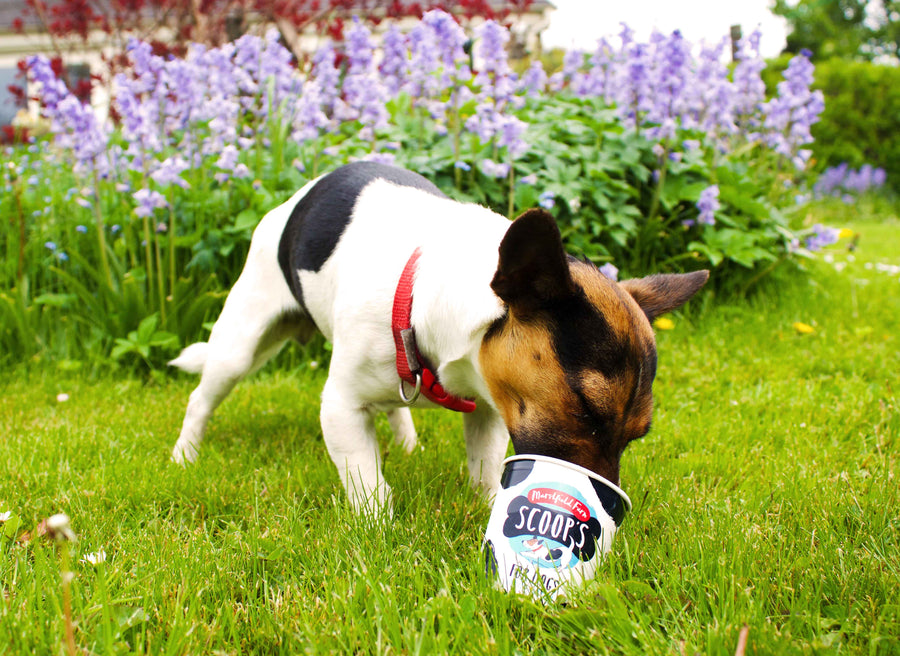 Scoop is our family farm dog who is always at our side and we thought it was about time she got an ice cream too!
Scoop's Ice Cream for Dogs is a product to get tails wagging as we believe treating the family means treating the dog too. We have specially made this doggy ice cream with our own fresh farm milk and added a lactase enzyme to reduce the lactose for those with sensitive tummies. We have also decreased the fat and sugar content (from our Marshfield Farm Vanilla in Clotted Cream recipe), and added vitamins, antioxidants and omega 3 oils.
Throughout development of this product we wanted to ensure it was as dog friendly as possible. To do this, we've added joint care supplements from GWF Nutritionists to create a complementary dog feed designed as a treat for dogs. Scoop's Ice Cream for Dogs includes:
Glucosamine - for joint care
Hemp oil rich in Omega 3 - for a glossy coat
Vitamin C - for the immune system
Curcumin - a natural anti inflammatory
Scoop's Ice Cream for Dogs is now available to buy as 125ml tubs in cases of 24. We have designed a range of POS for our stockists to advertise Scoop's new Ice Cream, for further information please email us on marketing@marshfield-icecream.
We're incredibly excited for this new venture and we love seeing pictures of your dogs enjoying their treat! Follow our Instagram page just for Scoop and her friends and and tag your pictures @scoopsdogicecream to be featured on our page.