Treats for all the Family this Christmas
November 23, 2021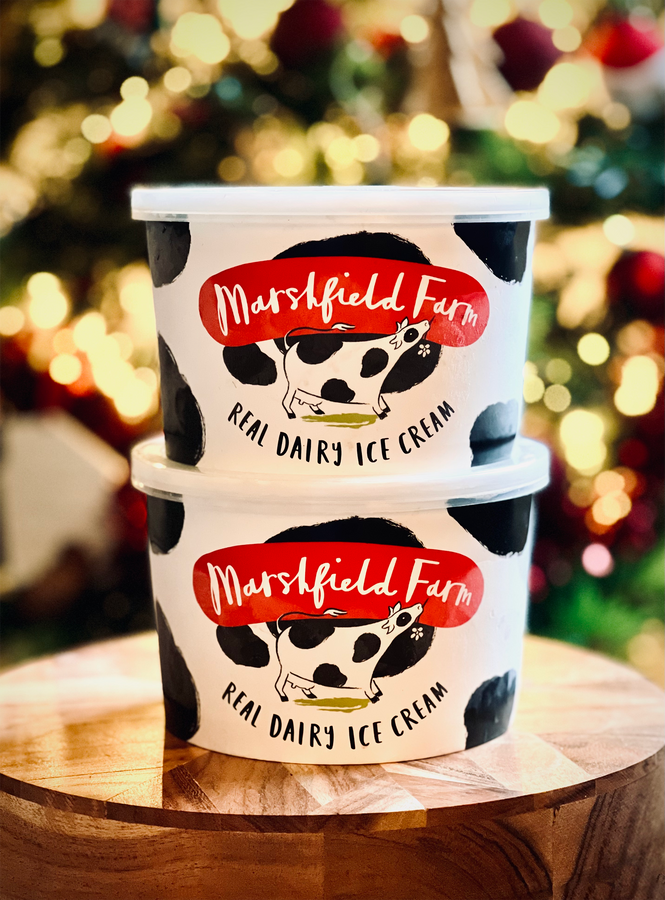 Thanks to our friends at Laughing Dog Foods, we've got treats for all the family this Christmas on our Online Shop!
We're thrilled to partner with Laughing Dog Foods to share a few of their festive treats that pair perfectly with our Scoop's Ice Cream for Dogs.
As Chief taste-tester here on the farm, they're most definitely got Scoop's lick of approval!
Happy Christmas Treat Bone!
A festive yoghurt-coated, wheat-free baked biscuit bone topped with carrot sprinkles and a hand-piped Happy Christmas message!
Dog Treat Christmas Puddings!
Oven-baked wheat treats with a yoghurt topping. Each mini bite has a crunch that'll help keep your dog's teeth clean and breath fresh!
About Laughing Dog
Laughing Dog has been carefully crafting premium dog food and treats on their family farm, in the heart of the Lincolnshire countryside, since 1936.
Give the gift of wagging tails!
We have a limited stock of Laughing Dog treats available for home delivery for the festive season alongside our ice cream, but they won't be around for long!
Order for Local Home Delivery
Order for National Home Delivery