Winners of the 2022 Best Brand Awards!
January 25, 2022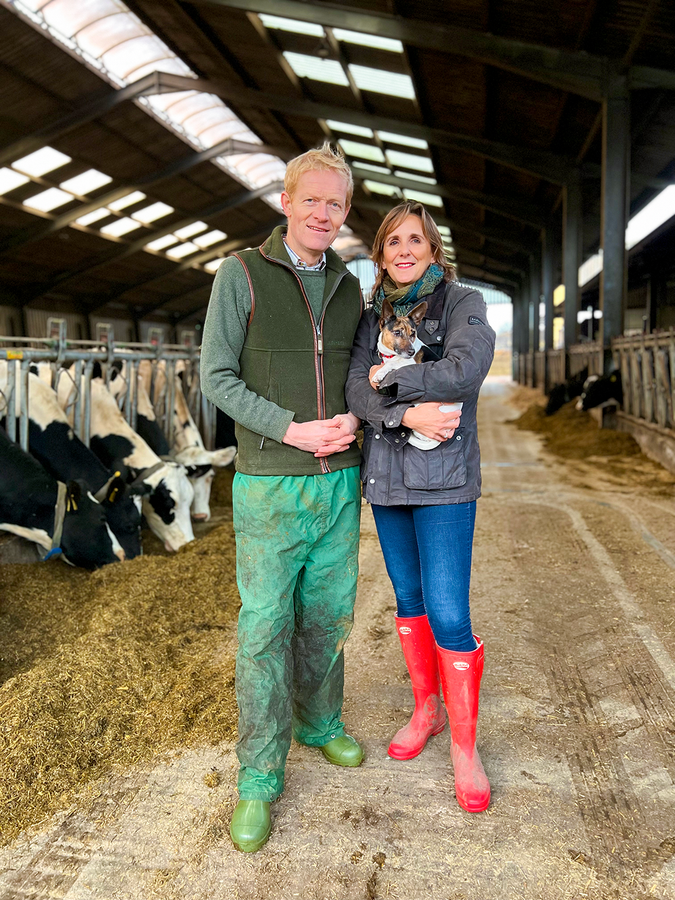 Here at Marshfield Farm Ice Cream, we're all about quality.
Each year we enter our flavours for judgement in the Great Taste Awards and we're always thrilled when we scoop up a medal for a new flavour. But this might have topped the lot …
Award-winning family business
I scream, you scream, we are ALL screaming on the farm as we scoop up the title for *BEST ICE CREAM BRAND* in the 2022 Guild of Fine Foods Best Brand Survey!
Voted for by independent retailers, this is the first year the team at Guild of Fine Foods have opened an ice cream category.
We're incredibly proud to rank #1 and feel very humbled to be featured in such fantastic company with our fellow foodie winners.
Here's what the judges had to say ...
"The inaugural winner Marshfield Farm has done well to expand its appeal outside of its native West Country in what is so often a regional category.
Perhaps this is down to the options it offers.
One retailer cited the producer's mini-tub range as the big hit with customers while another even nominated its Scoop's Ice Cream for Dogs!"
Read Fine Food Digest's 2022 Best Brand's Magazine Online
Straight from our farm
Will and Dawn Hawking have been making ice cream on their family farm since 1988. Watch our Cow to Cone Story video below to see how we can make our award-winning ice cream in under 24 hours.
https://www.youtube.com/watch?v=nS6v4L1Ox9g
Where to Buy
Fancy a taste of 2022's Best Ice Cream Brand (sorry, we couldn't resist!)
Click the buttons below to find how you can find us to top up your home freezers!
Where to Buy Map
Our Where to Buy Map highlights our 500ml and 1 litre tub retailers. Discover your closest supplier on the button below.
Find your Local Retail Shop
Scoop's Where to Buy
Explore our Scoop's Ice Cream for Dogs map if you're looking to treat your furry friend to a frozen treat.
Find your Scoop's Supplier
Local Home Delivery
We offer doorstep delivery to over 50 postcodes surrounding the farm (including Bath, Bristol and surrounding towns). Order your family's favourite flavours from field, to front door.
Order for Local Home Delivery
National Home Delivery
Thanks to a big scoop of dry ice, we can now post our ice cream anywhere in the country! We mix up our flavour range each month and offer next day delivery Tuesday - Thursday.
Order for National Home Delivery
Trade Support
Are you a Marshfield Farm stockist? This is an award for us all and we want to celebrate with you!
Please email us to request a Media and POS support pack so we can help you share the celebrations with your customers.
Email Marketing