Stars in our eyes, more awards for Marshfield Farm!
October 03, 2018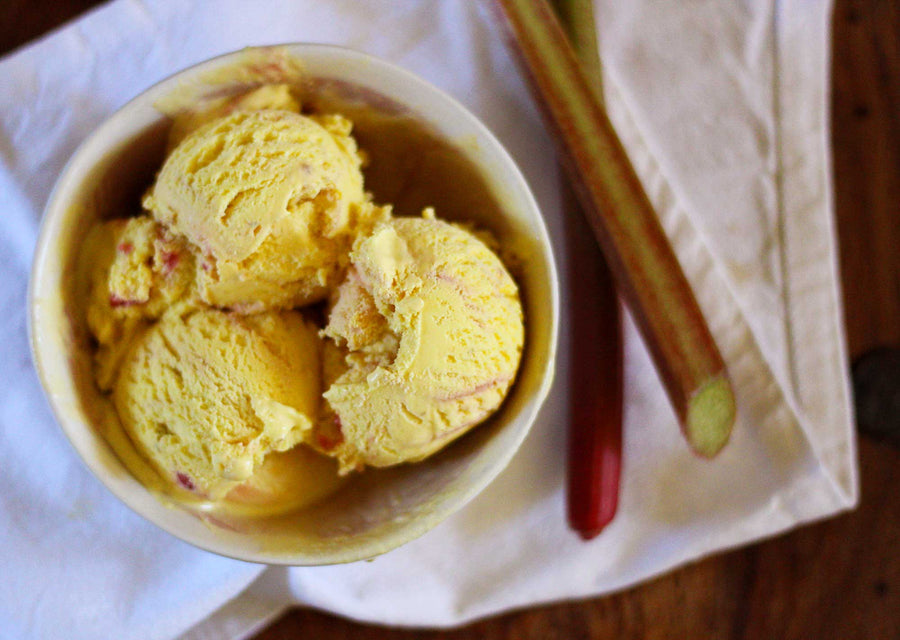 This summer we're very proud to announce we've scooped up two more awards from the 2018 Great Taste Awards!
Rhubarb and Custard
Rhubarb and Custard Ice Cream has managed to win over another judging panel and we've received a Gold Star for our newest ice cream flavour! Here's a comment from the judging body:
'Rhubarb and Custard in an ice cream! This tastes like real old-fashioned ice cream with deep creaminess, lovely soft texture and beautifully rippling colour from the rhubarb. The ice cream is not too sweet, and the rhubarb has been added with a light hand to give just enough, providing acidic contrast. A winning combination, beautifully balanced.'
Have you tried this flavour yet? We stock Rhubarb and Custard in 1 litre tubs, perfect to store in your home freezers ready to create a weekend centre-piece. Check out our Chunky Rhubarb Crumble recipe here, the perfect home-made bake to accompany your ice cream. This flavour is also available in 4 litre and 5 litre tubs for back-of-house catering and scooping sites.
Vanilla Milkshake Push-Up Pop
Our Vanilla Milkshake Push-Up Pop is another big winner, winning a Gold Star from Great Taste! 'Good flavour, lovely fresh milky notes with vanilla hints, not too sweet.' Our Vanilla Pop is available in cases of 24 x 80ml, find our nutritional guide on our Trade page and email us to discuss POS.
We hope all our scooping and retail sites cherish these awards as much as we do. Never heard of this award body before? Here's what Great Taste do...
 

'What is Great Taste? Since 1994 Great Taste has been discovering exceptional food and drink and making sure that other people know about them. More than 80,000 products have been judged by Great Taste over those years, blind tasted by expert judges who discuss the merits of each product in their search for those that deserve to be championed and garnered with the Great Taste logo.

You'll see the Great Taste logo wherever you shop for food and drink – in delis and farm shops, at food festivals and farmers' markets, butchers, bakers, and all other good food shops. Just keep your eyes peeled for the logo. It's not about smart packaging. It's simply about taste – the kind that stops you in your tracks and makes you go WOW!

The judges are made up of top chefs and restaurateurs who know their onions. People who run delis and farm shops, top food hall and retail buyers, acclaimed cooks, food writers and journalists, jam and cake experts from the WI, cheese makers and farmers. This diverse mix of judges ensures that every product is judged fairly and that nothing can slip through the net.'
Thank you to all our customers for your continued support, we look forward to seeing what 2019 brings!