Taste of the West Award-Winners
September 12, 2019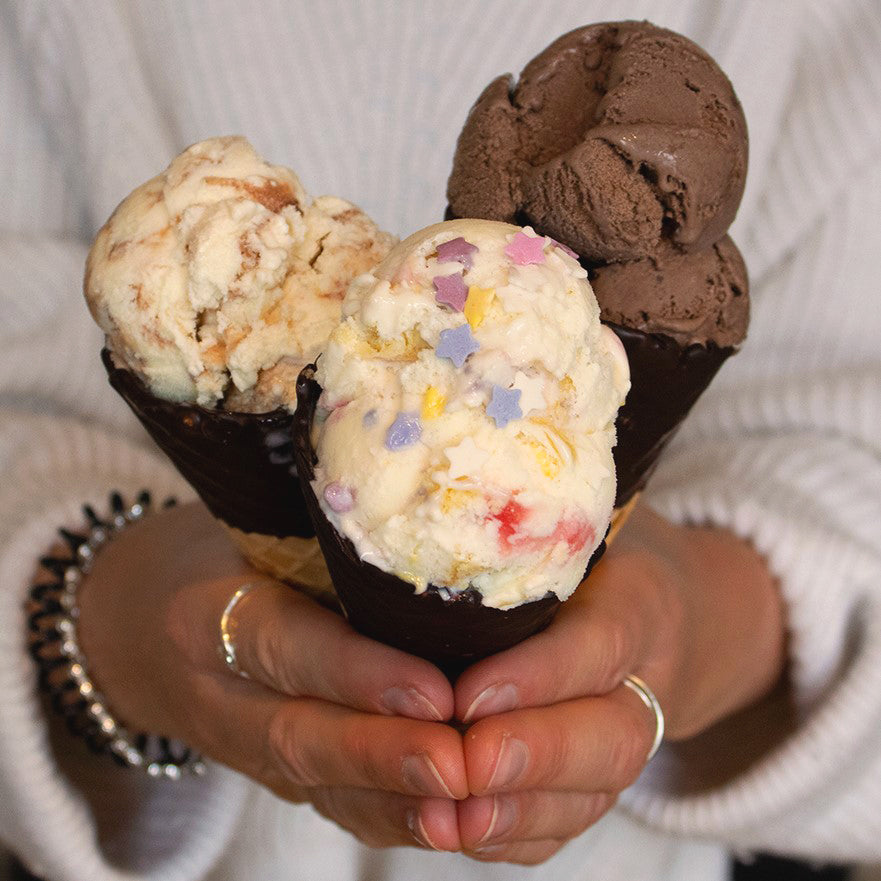 We are incredibly excited to announced we've got THREE new award-winning flavours in the family!
Chocoholic Heaven Ice Cream
At this year's Taste of the West we've scooped up silver for everyone's favourite Chocoholic Heaven ice cream.
Our double chocolate ice cream is made with extra chocolate chips and a thick chocolate ripple - it's a chocolate lover's dream! This flavour is one of our biggest, and if fact one of the longest, selling Marshfield Farm ice creams and we are thrilled that the product can have a trophy next to it's name.
Irish Cream Liqueur Ice Cream
We've also managed to win another silver award at the Taste of the West Awards for our NEW Irish Cream Liqueur ice cream. We made this clotted cream ice cream as an indulgent treat for Christmas back in 2018 and we're so proud to see this boozy favourite has won some hearts outside the farm too.
Birthday Cake Ice Cream
And then, to add a sparkler to this celebration sundae, our newest scoop of all Birthday Cake ice cream has achieved a fantastic GOLD award!! Our new cake flavoured ice cream has sponge pieces, sugar stars and a strawberry flavoured shimmer ripple. It's one for the kids but equally loved by adults too.
Have you tried these flavours yet?
We love hearing your feedback and we hope to see your photos online, just tag any of our social media accounts so we can see them. Thank you for all your support!