Top tips for your parlour this winter
October 13, 2022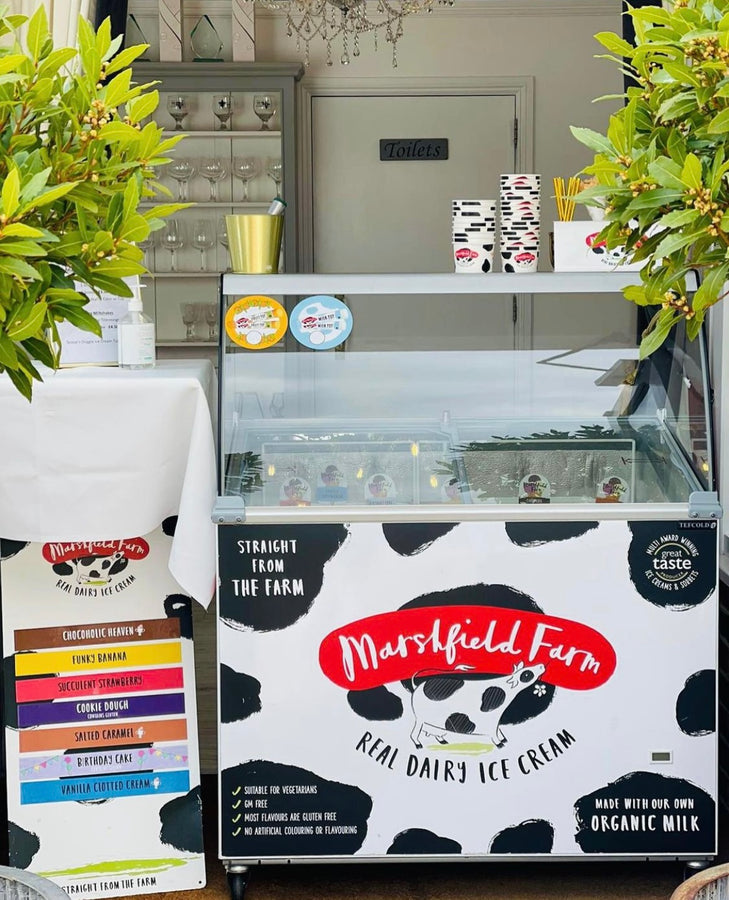 It's definitely turned autumnal here at the farm and whilst we hope that you have all had a successful summer season, it's time to think ahead to the autumn/winter months.
This winter, with rising energy prices, it may be tempting to completely switch off your freezers but we know ice cream sells all year round so maybe it's time to think outside the box ... 
Creating sales this winter: 
Autumn is the perfect season to pair ice cream with a delicious dessert so how about offering some of the following to encourage sales:
Hot waffles or doughnuts with ice cream
It's also a great time of year to offer themed desserts such as: 
Still looking for inspiration? Why not try one of our recipe ideas? 
We are always adding more recipes, so be sure to keep an eye out for more ideas coming soon. 
As well as our scooping range, we also offer a great range of 500ml and 1 litre tubs so why not buy some in to sell to your loyal customers as a Big Night In or movie night deal. 
Caring for your equipment this winter:
Your freezers have been working hard this summer and now it's important to give them a little love ...
We do not recommend switching off your freezer as they are designed to be used constantly, however the temperature can be adjusted to make it warmer  so it uses very little energy whilst not in use. Click here to learn how 
We advise that you defrost and give your freezer a deep clean at this stage. Watch our video to find out how to defrost your freezer 
Please note: if not used for a prolonged period of time the seals in the compressor can tighten
Switching your freezer off to conserve energy? 
Make sure your freezer is thoroughly defrosted
Ensure your freezer is cleaned down and dried out before storing it away
Periodically switch your freezer on to prevent the compressor from seizing
Store your freezer in a clean, dry place out of the cold
Leave the lids partially open to ensure the interior doesn't become mouldy whilst switched off 
Coil the mains lead up and place inside the freezer, to prevent the lead becoming damaged. Don't allow the lead to drag on the floor
Make sure your freezer is switched on at least a month before you plan to start selling again
Storing your Pos:
If you are a scooping customer, put items such as ice cream scoops, cone holders and small POS like flavour stabbers and strips inside the freezer for safe keeping
Make sure your mag strips and stabbers are laid flat to avoid damage and breakages
Now is the time to alert your sales reps if you think you need to refresh any of your POS - the more time you give them the better
Empty ice cream tubs:
As the ice cream season has ended it may mean you have empty ice cream tubs leftover so why not help us reduce waste by getting involved in our napoli recycling scheme. For more information on how to get involved click this link  
We'd like to thank all our customers for your continued support and we wish you all the best for the winter months ahead.